We specialise in tree removal services that are fast, safe and affordable. There are many reasons to have a tree removed, it may have fallen, been damaged or be obstructing your development plans. Whatever your reason, it's always important to have it removed by a qualified arborist who can do it safely and with the least impact to the environment. By connecting you with highly trained, skilled and experienced arborists near you, we make it easy to get professional help with your trees.  
Tree removals are dangerous, which is why you should always choose an experienced arborist who is qualified and insured. All of our arborist services are protected by our $10 million insurance policy. This gives you financial protection in case of unforeseen accidents. We strive to provide the best customer experience for every job we do. That's why we offer a 100% customer satisfaction guarantee. We believe that prices should be transparent, which is why we provide free quotes for all of our services. This allows you to inquire about your next tree removal without any obligation to commit. Get a free quote or find out more information by getting in touch with our friendly team today.
When should you get a tree removed? 
A tree should be removed after it has been assessed by a professional arborist. A qualified arborist is the only person with the training, expertise and council recognition to determine that a tree removal is the appropriate course of action. There are many good reasons to have a tree removed from your property. If the tree has reached the end of its life and has begun to deteriorate, it's important to have the tree removed before it becomes a danger to you and your home. If a tree has been damaged from a storm, wind or disease, its structural integrity may have been compromised. In these cases it is important to have the tree removed immediately to mitigate the risk of it falling. 
Do you need council permission to remove a tree?
In cases where a tree is already dead or has fallen, an arborist is important to ensure that the tree can be removed without risk of injury or damage to nearby property or environment. In cases where the tree is still alive, a pro arborist report is generally required by the local council to give permission for its removal. Cutting down a tree yourself without a council permit can result in heavy fines. However, submitting an application to remove a tree on your private property with the inclusion of a pro arborist report will, in most cases, be approved. The most common reasons that a council will approve the removal of a tree are that the tree is dead, dying or dangerous. If a tree is obstructing plans for home renovations or development, you can apply to have the tree removed as long as it is not a protected species or of particular cultural significance.
The dangers of doing it yourself
There are many risks in attempting to trim and remove trees on your own.  You can potentially damage the tree or your property, as well as hurt yourself in the process. One of the challenges of tree removal is removing the stump. It is not recommended to try removing the stump by yourself as you may leave behind part or whole of the stump which can cause problems later on. Contact the experts at Jim's Trees today for the professional help you need and peace of mind that the process is taken care of. We will give you a free quote and offer you advice on how to proceed with the tree care work you require.
Tree removal services
Fallen & storm damaged tree removal
If you have a tree that has fallen on your property or been damaged by a storm, get in touch with our team so that we can have it removed as soon as possible. Removing a damaged tree yourself is not recommended as it can pose serious risk of injury. However, leaving a tree that has fallen to linger can attract unwanted pests and disease as it begins to decay. For this reason it is important to have the tree removed immediately by a professional arborist. With our expertise and equipment, we can remove the tree and the stump quickly, safely and efficiently. 
Large tree removal
No matter how large your tree is, we can efficiently remove it with the least harm to the environment. A large mature tree can pose a serious hazard to your home and the neighbourhood if it has begun to deteriorate in health. Allow us to remove the hazard and reclaim your property to plant new saplings, carry out development plans or enjoy the free space. By expertly cutting the tree into segments and feeding it through our wood chipper, we can turn the large tree and green waste into wood chip mulch. By doing so, the mulch can be easily transported offsite or even used in your garden to help protect your other plants and trees during hot summers or icy winters.
Palm tree removal
Palm trees require a specialist's approach to removal due to their uniquely hard exterior and deep roots. Without the right equipment, training and experience, attempting to cut a palm tree can easily destroy equipment and be a serious risk of harm to you or anyone nearby. Our crews use speciality equipment and protocols to cut down and remove palms in the safest, most efficient and most environmentally friendly methods available. 
Book your tree removal today
Get in touch with our friendly team on 0800 454 654 to book your tree removal today. We offer free quotes for all our services and every job we do is insured by our comprehensive $10 million insurance policy.
---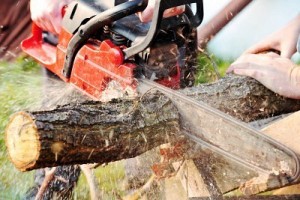 The Cost of Tree Removal Services
Trees can add value to any property, and they have beauty and majesty that are unrivaled in the natural world. But every tree goes through a life cycle that will inevitably end with its death. 
Sometimes the entire tree has to be removed if it has lived past its usefulness and is starting to decay. There are many different factors to consider with a tree removal that can influence the cost of the service. Tree removal may be necessary due to external factors like if a storm has caused irreparable damage. The location and size of the tree can also factor into the overall pricing.
Palm Tree Removal
If your Palm Tree has begun to decay or pose hazardous risks, it is important to seek out a qualified arborist for a complete removal and stump extraction. Palm trees are very robust so they require specialised professional care to remove them effectively and safely.
At Jim's Trees, we have extensive training and the appropriate equipment to get the job done quickly and precisely. We also make sure that your property is in good shape by taking safety precautions and cleaning up the area after our work is finished.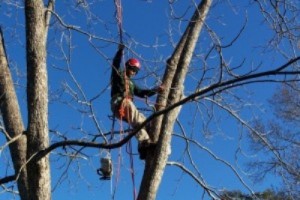 Tree Pruning & Trimming
Tree Pruning is vital in keeping your trees healthy to generate new growth and to reduce any potential risks of having broken branches or growing too near to power lines. The process of Tree Pruning is dependent on the type and size of the tree though it involves trimming, shaping, and cutting back branches of the tree.
If you're looking for tree maintenance on your property, Jim's Trees provides professional services that can handle any type of tree and situation. Our arborists will accommodate your needs and ensure your property is also cared for and protected.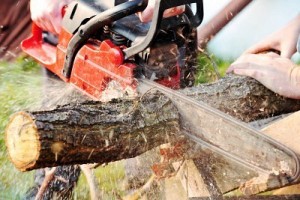 Storm Clean-up
Tree removal may be necessary if a storm has caused irreparable damage to your trees. Jim's Trees can help you clean up your yard and street to remove any potential hazards and debris from the storm, whether that be fallen branches or trees. Our professional team is well-equipped and trained to deal with a variety of circumstances, serving both residential and commercial clients.
Removing Large Trees
Large trees can grow where they are not wanted, posing a danger to your home or neighbouring properties with their growing roots and branches. Sometimes they can grow up into power lines and cables, disrupting services or making repairs difficult. In these cases, it's vital to get your tree trimmed back or even removed entirely.
Jim's Trees can help you manage the trees in your property to ensure that they are healthy and not obstructing anything in their path. We'll remove any risks and potential hazards from your trees to keep you and the local community safe.