Palm Tree Removal & Cleaning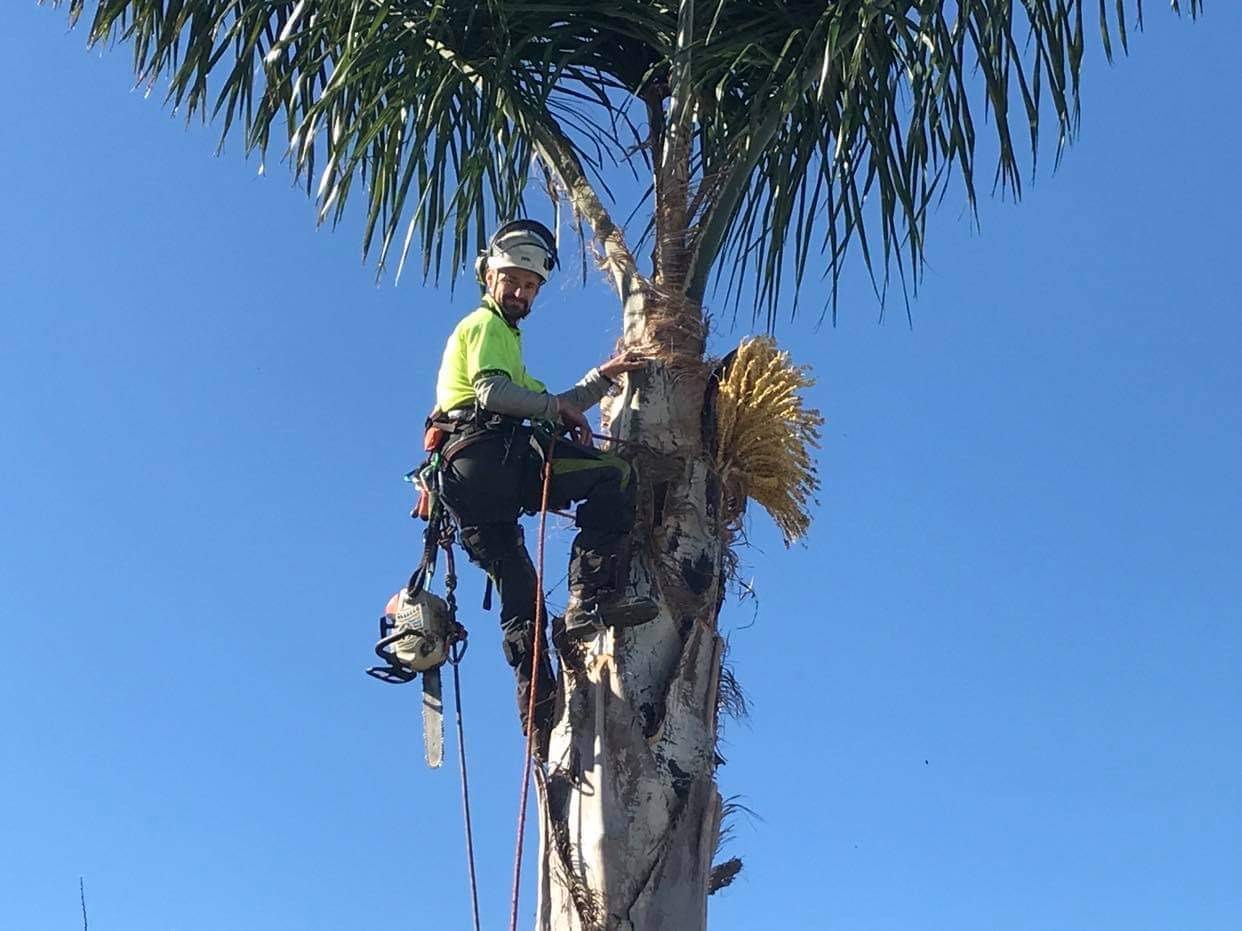 Palm trees are a unique and beautiful type of tree that requires a specialist approach to both their maintenance and removal. While a palm tree that is well cared for and looked after will add value to your property and provide a beautiful visual feature to the landscape, a neglected palm can do just the opposite. Our palm tree specialists can ensure that your palms are looking great and in good health. If you need a palm tree removed, our qualified arborists can cut down and extract the tree and its stump in the most efficient way possible with the least harm to the surrounding environment.
Every job we do is covered by our industry-leading insurance policy that financially protects you in case of an accident. This removes the uncertainty from the process and means that you can have peace of mind while our tree surgeons work hard on your property. To find out more about our palm tree removal service, or to get a free quote, get in touch with our team on 0800 454 654 or fill out the online quote request form.
Palm Tree Removal
Breaking through Dense Bark
A palm tree that has become old, sick, damaged or obstructive can be an absolute nightmare for homeowners. The palm will begin to look ugly and can pose a threat through the potential to drop branches or coconuts. However, removing a palm is a challenging job because of the unique challenges posed by its roots and bark. Palm trees have a particularly dense, spiky exterior that acts as a protective shell. This type of bark can be very difficult to cut for inexperienced loppers with standard chainsaws. To break through this exterior safely and effectively you require training, expertise and high-quality equipment.
Palm Tree Stump Grinding
However, once you've managed to cut down the palm, the next challenge comes with extracting the stump. The stump of a palm tree is difficult to remove due to the roots which typically grow horizontally. This results in a root ball with a wide diameter that can be destructive to remove. Our team overcomes this obstacle by using a stump grinding approach instead of excavating the entire root system. Using an industrial stump grinder, our team will break down the stump to below the surface of the soil. This process will cut off the root system from their source, causing them to decompose in the soil rather than unearthing all of the soil in the process of removal.
Managing the Green Waste
The final challenge in removing a palm tree is managing the green waste created in the process. Unlike other varieties of trees which can be broken down through a wood chipper, the bark of a palm is too dense and spiky to be processed through the machine. Instead, the green waste of the palm tree must be transported in larger sizes off-site to be dealt with at a different facility. This makes green waste transportation and management a longer, more labour-intensive process.
Palm Tree Cleaning
Palm tree cleaning is a specialised process that enables your palms to look their best. By stripping off the outer layer, cleaning the trunk and pruning the leaves, your palm is kept healthy and given a radiant shine. It's important to have this process done by a qualified arborist to ensure it doesn't damage the palm.
Free Quotes
To get a free quote for a palm tree removal or cleaning service, get in touch with our friendly team today.