Palm Tree Removal
Palms can be a great way to beaut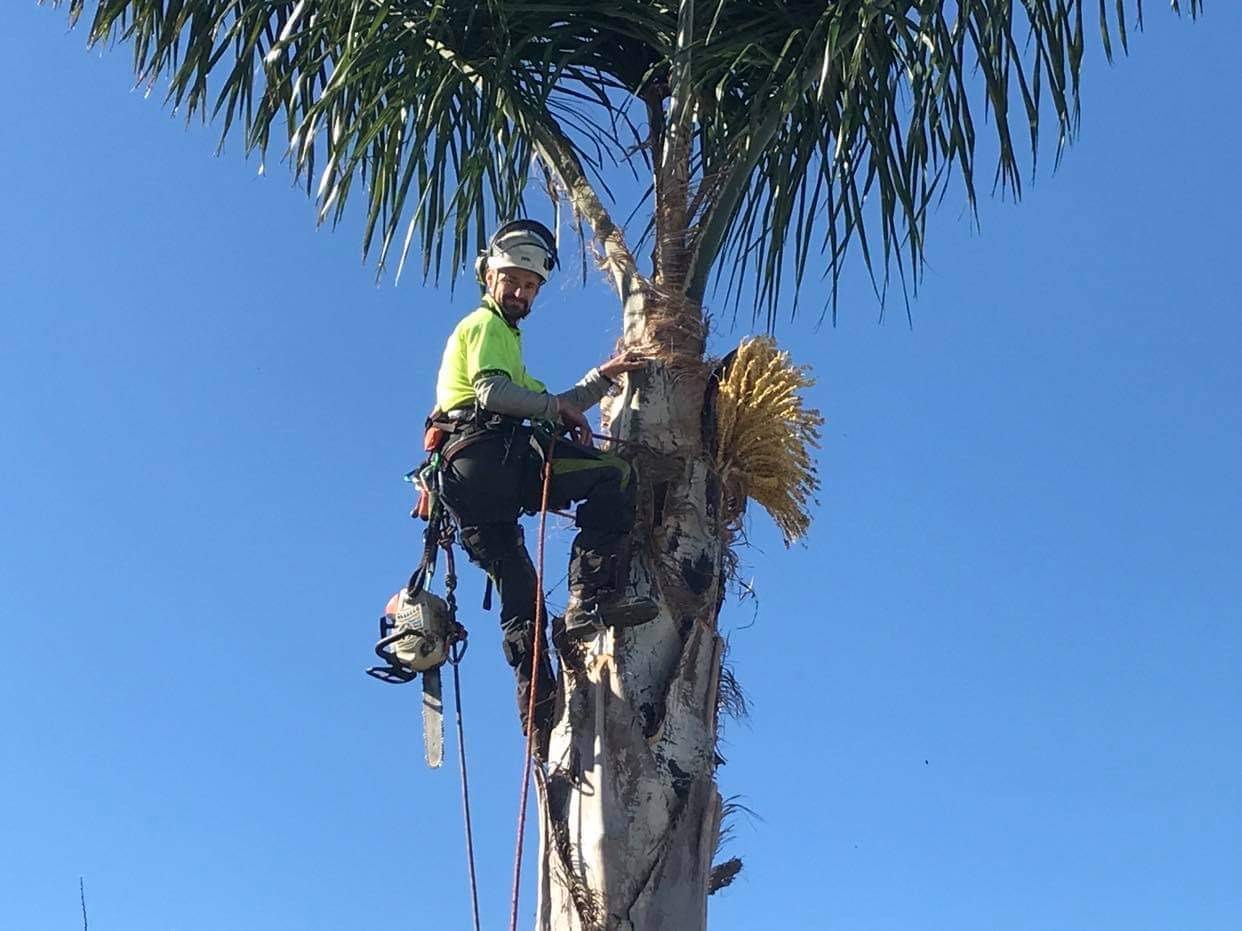 ify a property and add value to it. But you have to know that your palm trees won't be around forever. Once palms start to decay, they can become a danger to you and your property. Sometimes you just want to get rid of your trees because they are impeding your plans for a garden, lawn or an addition on your home.
Whatever your needs, we at Jim's Trees are ready to help. We bring years of arborist services and expertise to each job we do. We can perform all tree cutting, pruning, lopping, and removal services that you require with unrivaled professionalism and friendliness.
Use Jim's Trees for Palm Tree Removal
Palm trees, as you may be aware, are incredibly sturdy. It can take a lot to fell one, which means it can be dangerous to try to remove them yourself. That's why we recommend you only use professional services for all your palm removal needs. We have the tools and training to get the job done safely and quickly.
Our tree removal experts can also grind down or remove all stumps for you. This is great for places where kids play where stumps can pose tripping hazards. We also ensure all debris is removed from the area, so that your property looks even more beautiful than when we visited.
We provide all of our customers with an obligation-free quote. Don't try to remove palm trees on your own or without professional care. It is simply not worth the possible danger and added expense. Instead, let us help you beauty your property and make it safe for you and those you care about.
Call us today and schedule a consultation to find out what your next step should be.