Tree Removal Storm damage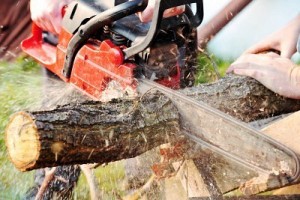 Trees are a great asset and enhance the value of any property. Like every living entity, a tree has its own life-cycle: it grows, blooms, withers and dies.
Pest removal and other remedies like regular trimming or pruning can make it look healthy, increase life expectancy and add to the aesthetic beauty of your garden.
But what happens when you no longer need the tree in your backyard or garden? This can happen if:
You are planning for a new construction or an extension of your existing garden
An old tree is damaging your home's foundation or underground pipework
The tree is damaged by lightning or diseased and dying, with no visual appeal
Big trees with extended branches are causing structural damages to your property
The soil is not able to retain sufficient moisture due to the trees, preventing new growth
When you want to remove trees, it's advisable to call-in the experts. We, at Jims' Trees, have been providing professional, safe and efficient services (tree removal) for the last 15 years to private residences, commercial properties, construction sites, public parks and reserves, government bodies and public and private education institutes.
Our qualified tree surgeons will not only remove the tree and its stump with utmost care, they will also clean up any leftover debris at no additional cost. We are experts in removing even the largest and hard-to-manage trees in your garden without disrupting your property.
Using the latest equipment and tree removal methodologies, deft tree climbers at Jim's Trees easily access difficult areas, while adhering to safety guidelines. They make your property ready for whatever you have planned for so that you can begin work without unnecessary delays.
If you are keen in finding out if the tree can be saved with advanced pruning techniques and at affordable costs, our experts can also advise you on that.
Why you need specialist tree removalists?
More often than not, people are tempted to seek help from unqualified personnel and contractors in order to keep costs down. But their outdated methods can lead to more unwanted expenses and you end up paying more. Truncating trees is a hazardous job and should be carried out under expert supervision. Experienced tree surgeons at Jim's Trees are able to do the job professionally and within your budget. They ensure:
Complete root removal as trees can grow from uncut roots
Total tree stump removal which otherwise is potentially dangerous, especially when there are kids around and is also a blot on your beautiful landscape
Guaranteed satisfaction with every job no matter how difficult or inaccessible your tree might be
Receive your free quote, today!
Simply give us a call or fill-in the form for a free, no-obligation consultation. Get expert advice and a customized quote so that you can make a better informed decision