Jim's Trees Council Works
We at Jim's Tree and Stump Removal enjoy helping the community. Through our council work offerings, we provide local councils with the necessary work which falls under their jurisdiction. Using our qualifications, tools and training, we help to reduce the risks associated with trees around the neighbourhood and community spaces. This often involves the pruning or removal of trees near power lines as well as essential clean up work after storms. We also provide a variety of crane removal services which makes tough tree removals easy and effective. 
Powerline Clean Up
Trees close to power lines can be dangerous. Overhanging branches or fallen trees can damage power lines and poles, cause power disruptions and cut off essential services such as electricity. In some instances, a large tree can snap the power line or uproot the poles that hold up the wires. This will cause a large and expensive inconvenience to the whole neighbourhood and requires a major cleanup operation. 
Luckily, Jim's Tree and Stump Removals is here to help! We can safely remove any fallen or hazardous trees which are disrupting your service. We'll also remove all tree and green waste debris. 
To prevent your service from being disrupted in the future, we can provide you with a professional consultation and assessment. We'll perform essential tree maintenance to keep your trees in great health and your power lines safe.
Crane Tree Removal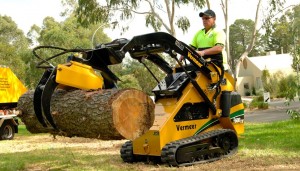 Do you have a large or difficult tree to remove? With Jim's Tree & Stump Removals crane service, we can handle even the toughest tree removal problems. Our cranes make tree removal quick and easy, ensuring far more safety and speed than with manual removals. By lifting the entire tree with our crane, no limbs need to be chopped, reducing the chance of falling branches and other hazards.
We'll ensure to remove your tree without causing damage to the surrounding property or power lines. You can rely on Jim's to put safety first and follow strict operating procedures. We ensure that your family and property are kept safe and that we continue our legacy of providing safe and high quality services.
Contact us today!
As a leader in the tree service industry, we provide customers with the highest quality of customer service backed with full insurance coverage, meticulous safety measures, comprehensive training and leading industry tools. You can rely on Jim's for high quality results and exceptional tree care. Contact us today for a free consultation!