Many residents have to pay the power companies for damages caused by their trees or branches to the power lines and power poles. Your insurance usually won't cover such expenses. Trees can cause power disruptions and cut off your electrical power. The effect of a tree or branch falling on a power line can have devastating effects on numerous users' power supply, starting a chain reaction of severed services.
If a large enough tree falls on a power line, it can snap the power line or uproot the poles that hold up the wires. This can cause even greater inconvenience, resulting in the necessity of a major cleanup operation. It also comes with a number of hefty costs.
Jim's Trees is able to help when trees and branches disrupt your service. We can prevent the damage from ever occurring or clean up the trees and damaged power supplies after the incident has taken place. And we do it all without causing further damage to property.
Our company can provide professional consultation that can help you determine what steps need to be taken to keep your power lines safe. We can assist with all tree pruning and maintenance to keep your trees in great health while preventing them from causing you any trouble.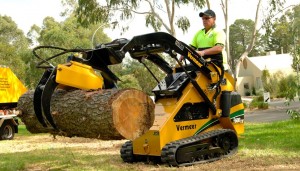 Jim's Trees provides a variety of tree removal and tree care services. We have large cranes on standby waiting to handle even the toughest tree removal problems. Our cranes make tree removal quick and easy, ensuring far more safety and speed than with manual removals.
We are your best option or tree removal, and here is why:
We ensure no damage is caused to the surrounding property or power lines, no matter where the fallen tree is located.
By lifting the entire tree with our crane, no limbs need to be chopped, reducing the chance of falling branches and other hazards.
We put safety first and follow strict operating procedures. We ensure that your family and property are kept safe and that we continue our legacy of providing safe and high quality services.